State of Alaska - Department of Election
One of my skills in design is formatting. My goal for legal ad formatting is to make the ad as easy to read as possible for all ages while maintaining the requirements of the newspaper.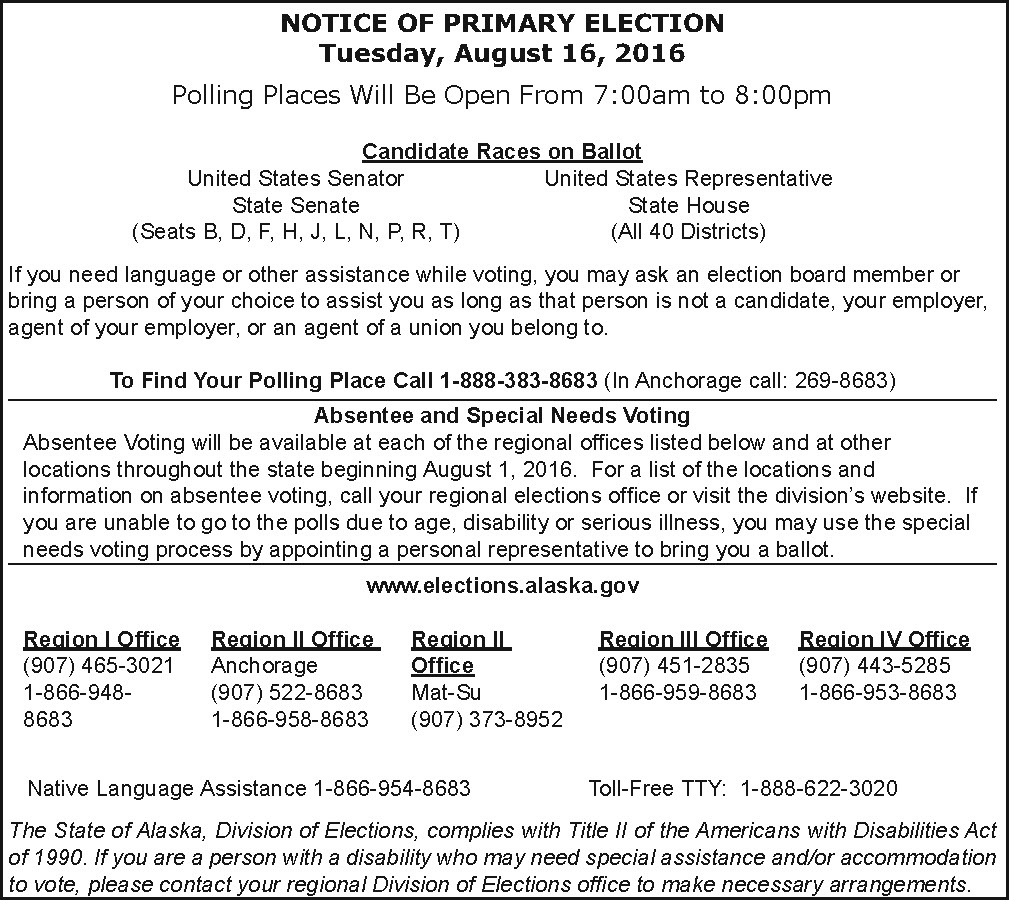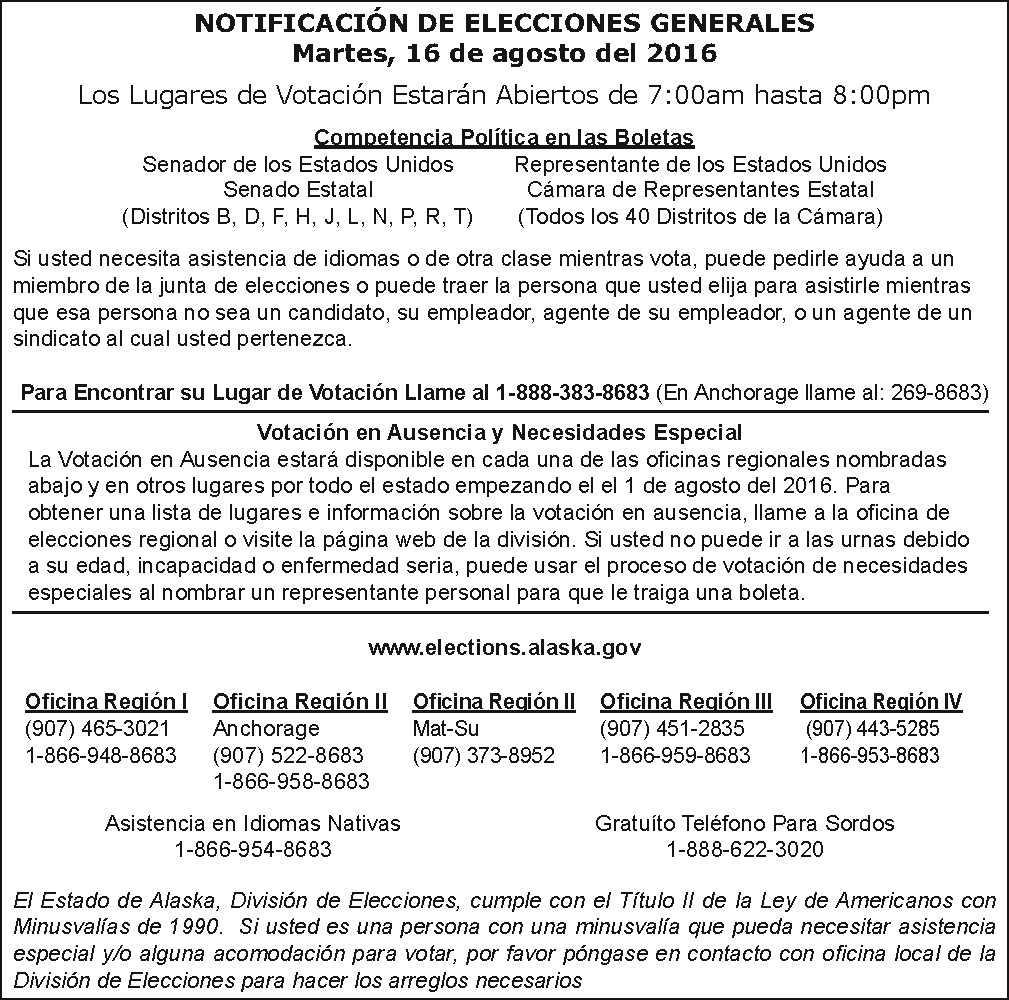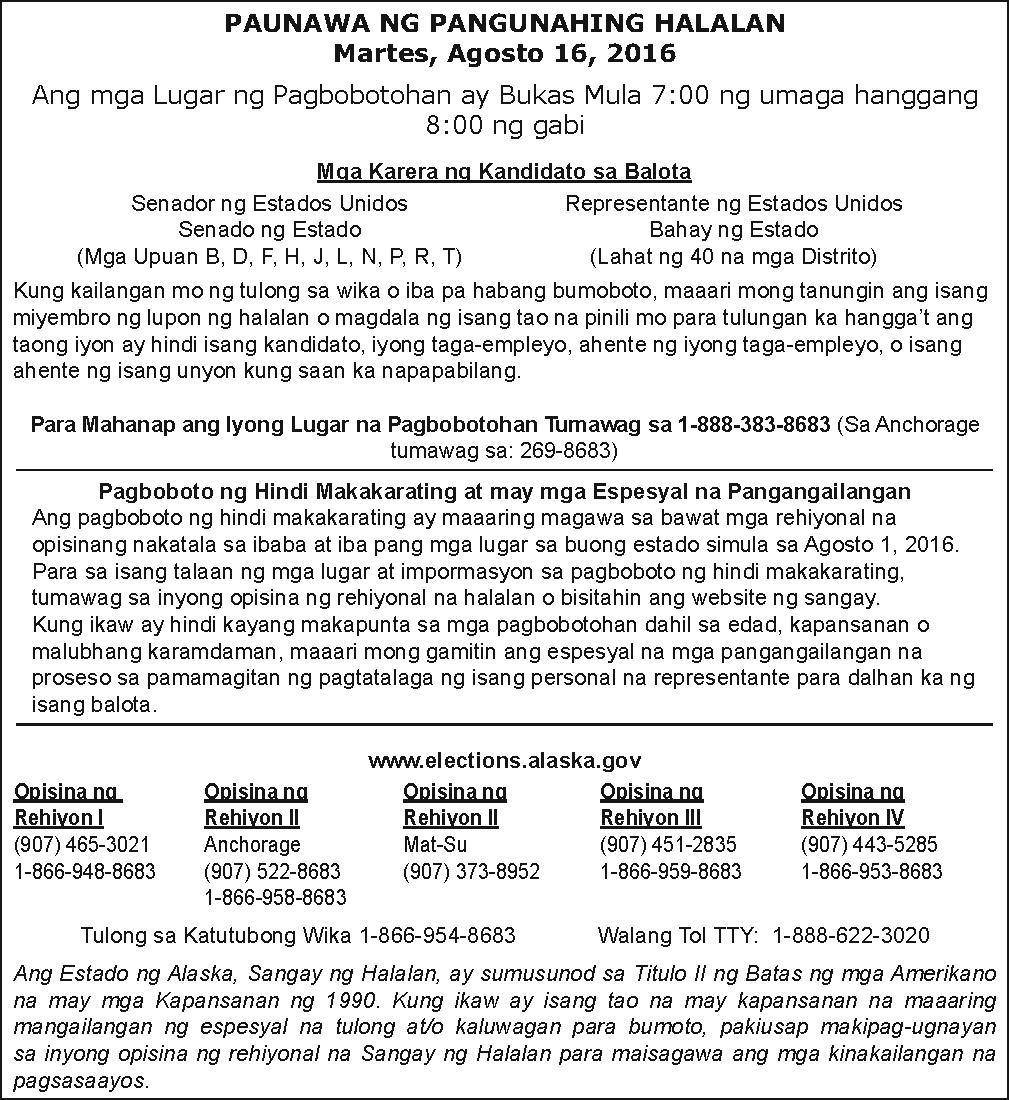 The three ads are legal layouts for the State of Alaska Department of Elections. Recognizing language is important during this process for proper layout.